Connect All Three (3) Of Your Residual Commission Streams
#1. How To Get Traffic Authority ID
First, you need to create a FREE account at Traffic Authority using the link below. Then, you need to sign up for a reseller account for $20 dollars in order to get your Affiliate ID and earn commissions!
Click here to get your Traffic Authority Reseller ID…
#2. How To Get Thrive ID
First, you need to sign up for a FREE Thrive affiliate account using the link below, and when you do that, it will automatically approve you for several products inside our system. You will only need to add ONE Thrive ID here, it is the same for all products.
Click here to get your Thrive ID for the entire List Machine funnel…
#3. How To Get Digistore ID
Sign up for Digistore right now and get your Affiliate ID, its FREE! And connect your Digistore ID to the system here so that you can start earning high ticket commissions on any Broadcast Mentor sales we make for you.
Click here to sign up for DigiStore and get your affiliate ID…
HOW I MADE $295,821 WITH REPEAT HIGH TICKET COMMISSIONS
SPECIAL BONUS: Free Training for Traffic Millionaire's

YOUR PROMOTIONAL REFERRAL LINK
...complete step #1 first to get link...
Promote Your Affiliate Link:
By using this link, List Machine will deposit any leads you generate into the Get Response account you connected to the system in Step #1 and will code all banners and links to your Affiliate IDs entered in Step #3. If you cannot see your link, its because you must complete your Newsletter in Step #1, HAPPY PROMOTING!
Traffic 4 Me

Would you like to have a personal traffic broker find and select the best possible list for you? This is type of service you get with Traffic 4 Me. They will personally curate and put your offer in front of the highest converting list for you.
Click here to buy a traffic package with Traffic 4 Me
Udimi

Does putting your offer in front of proven buyers sound exciting to you? With this email traffic marketplace, you can actually see if people are buying BEFORE you place your ad in that list. Make sure you sign up and buy a package today.
Click here to buy a traffic package from Udimi
RECOMMENDED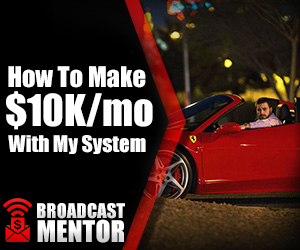 PROMOTIONAL TOOLS
VISIT AFFILIATE PAGE